Responsive Web Design
Mobile internet usage has overtaken desktop internet usage across the globe. And it will continue to trend upward. Your web design must be responsive and viewable on tablets, phones and other mobile devices. In the today's web-based business world, you have to be able to attract the entire online audience. We design websites that look great and function on any device, from the smallest phone to a wall-sized flat screen.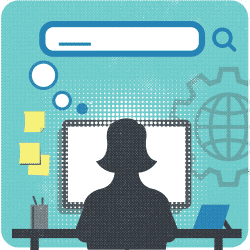 SEO Friendly Web Design
Functionality and aesthetics are important to retaining potential customers once they find you. But how do they find you? Your web design must be optimized for search engines to find your business. We use an complete approach to SEO, with tactics that focus on user experience and content that offers real value to its audience. By establishing your business as an authority in your market, we'll push your site up the search rankings on Google, Yahoo and Bing. This will boost your brand awareness and direct more customers to your website.
User Friendly Web Design
A business website cannot just be a series of static pages on the web. As your first impression with a potential customer, your website must create an interactive experience that engages and inspires its audience. At Cobblestone, we design beautiful websites that are narrative and intuitive. Finding the right balance between aesthetics and functionality is the key. We'll create a well designed and user friendly website that will tell your story and improve your return on investment.
Ready To Start A Project?
Turn Your Website Into More Than An Online Brochure Today
Click To Get Started